Welcome to the JMSC POS Family.
We are the developers of Point of Sale and Inventory Control Software for all types of retail business.
Since 30 years, we have been running Convenience & Liquor stores in the United States. Our experience in the retail business has lent us an upper hand in understanding the intricate nuances faced while running a retail store. We practically understand the actual need of a perfect Point of Sale Software. We know and understand, How the retail business functions and its complex procedures. Thus, we can deliver the best services, support and knowledge that are required for smooth functioning of any retail business. Our firm belief stems from the fact that quality support is the key to success!
JMSC POS is focused on providing retailers with a dedicated software application, which makes their lives easier. With new enhancements to business, we add new customers, products and services quite frequently. Manually maintaining the record and track of all such details after a certain stage becomes tiresome, and most probably impossible. That's why our company's main aim is to provide the best inventory control & management system for retailers. Including Point of Sale Software, Consulting, Software Development, Custom Programming, Video Surveillance Installation, along with detailed hands-on Training and Support.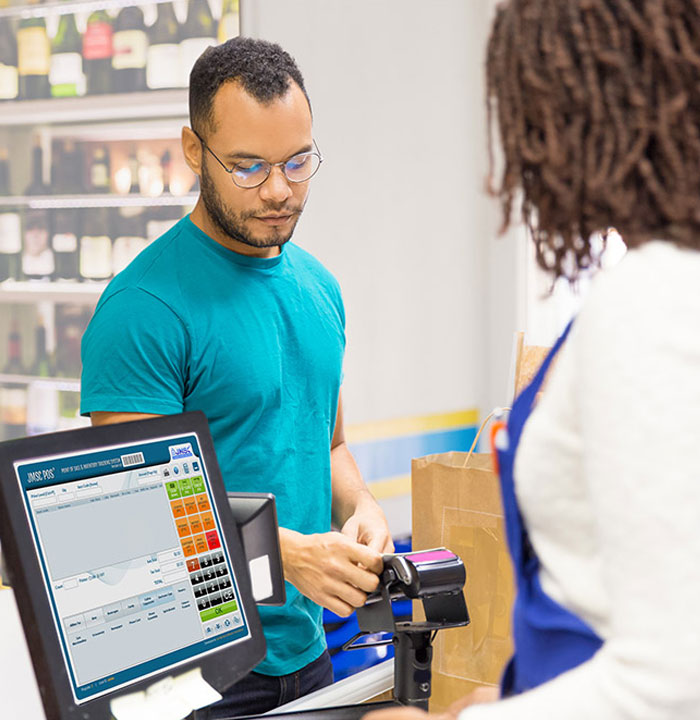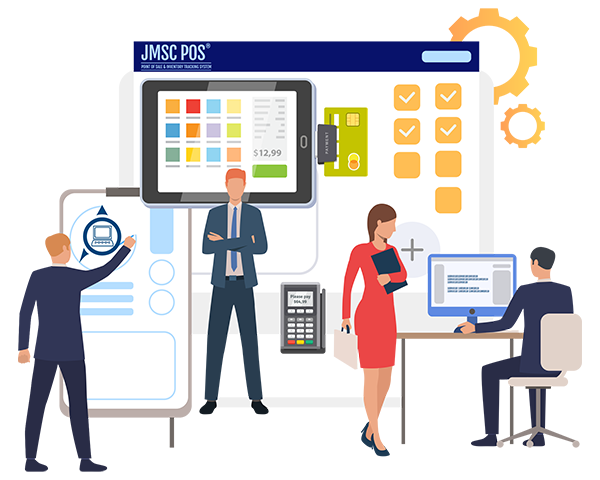 Our Story
For software to be used by anyone frequently, it should basically be quick and easy to use. This saves your time and helps you reap higher ROI (Returns On Investment). Our quite user-friendly Point of system is easy to understand and use, hassle-free to install, setup and maintain.
We are one of the fastest growing suppliers of our acclaimed Point of sale systems. We have a huge clientele list and hordes of successful installations all over the USA. Our entire team is very passionate about the work we do, and this reflects in the excellent service that we provide. Be it Support to a client in times of some unforeseen crash, or any other software incidence, we make sure we exceed our client's expectations. Our name and the trust factor and quality assurance that comes with it – is the stamp of our professionalism and for the products that we provide. Our customers laud us for our excellent pre- and post- sales support.
Our mission
Our mission is to create an award-winning Point of Sale Software, which delivers the right mix of simple features, at a competitive price, and just the right solutions to help your business grow by leaps and bounds. We have developed a powerful, full-featured, user-friendly Point of Sale, Inventory management and Back-Office Systems that help you stay ahead of the competition with the ever-growing demands of your business. Our software is bug-free, thoughtfully designed, and a comprehensive retail business system, with a very professional structure at its core.
The JMSC POS is one of the most flexible POS software created till date. Get in touch to know more about the software and its features.